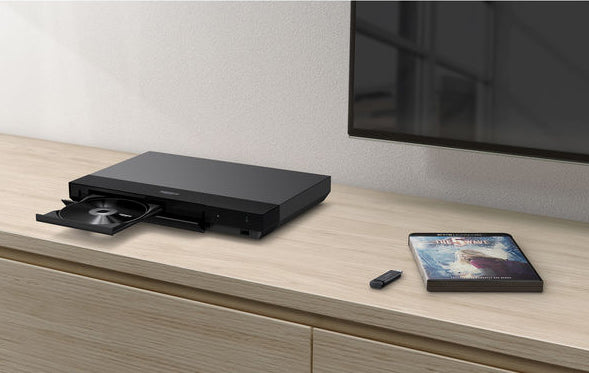 5 Best Region Free Blu-ray players for 2020-2021 - Multi-Region Blu-ray Players
|
0 comments
If you fancy a splendid movie time and are addicted to your Netflix and Hulu, bringing home a decent 
Region-free Blu-ray player
can turn out to be the best investment you'd make in recent times. For the uninitiated, a Blue-ray player is a stand-alone unit that lets you play blue-ray and DVD discs in the absolute best quality. Whereas a "
Multi-Region
" Blu-ray player lets you watch DVDs and Blue-ray discs from all around the world.
A DVD or Blue-ray is encrypted with a particular region's code, and you can access that region's disc only if your Blue-ray player is compatible with its access code. A 
Region-free Blu-ray player 
breaks that shackle and helps watch any blue-ray or DVD via one single player. They are built to play content from all regions/ zones, including regions 0, 1, 2, 3, 4, 5, 6, 7, and 8 and zones A, B, and C.
We are here to help you choose the best 
Region-free Blu-ray player 
by listing our top 5 with their features, pros, cons so that you can make the best investment.
You can never go wrong with a premium brand like Sony that offers the best of quality and durability both for years now. Likewise, UBP-X700 Region Free 4K UHD Blu-ray Player provides the best of both worlds in terms of affordability and multi-features. Feel the vivid home theater environment with its 4K Ultra-HD Resolution. You can fully upgrade your firmware and use this player anywhere globally without the need for a voltage converter as it functions universally on 110-240 volts.

Pros
➤ You can upscale your old DVDs and discs to 4k resolution
➤ HDR10 and Dolby Vision help convert the SDR (standard resolution) to up to 100x, making your movie-watching experience the most realistic that you can get
➤ Through Sony's miracast technology will let you share your home videos, YouTube, and other apps on your TV through WIFI. It's also DNLA compatible

Cons
➤ Offers only a decent sound quality but nothing exceptional
Region-free Blu-ray player
 LG UBKM9 provides seamless conversion between PAL and NTSC. At the same time, its 4K UHD technology gives the best available video quality in HDR10, HDR, and Dolby Vision. Its built-in surround sound formats Dolby TrueHD, Dolby Atmos, and DTS Master Audio are indeed impressive. Well specked and reasonably priced, this is the top 4K 3D region-free Blu-ray player for most users.
Pros
➤ 
Outfits WIFI and Ethernet for smart streaming capabilities like watching Netflix in 4K
➤ 
Dual HDMI outputs
➤ 
Blue-ray region A, B, and C support with DVD region 0, 1, 2, 3, 4, 5, 6, 7, 8 playbacks
Cons
➤ 
Limitations on streaming capabilities
The most outstanding option in the market that plays DVDs and Blue-ray and 4K Ultra-HD Blu-rays through its Hollywood Cinema Experience (HCX) image processing engine and also packs an HDR (high dynamic range) optimizer. It pipes audio into a legacy sound bar or receiver via multi-HDMI outputs, and it supports Dolby Vision, HDR10, and HDR10+.
Pros
➤ 
Improved HDR tone-mapping
➤ 
Supports 4K@60Hz
➤ 
Aluminum construction
➤ 
Reduces vibration and noise through centered disc drive
➤ 
Sports an analog 7.1 multi-channel output
➤ 
Balanced XLR or unbalanced RCA connections for stereo audio out
Cons
➤ 
Costly
➤ 
Streaming service support is limited
➤ 
DVD-Audio and SCAD compatibility is lacking
If you wish to convert your TV into a smart TV, Sony BDP-S6700 is the ultimate player for you. It supports 4K upconversion, WIFI, 3D PAL, and NTSC with the complete conversion.
Pros
➤ 
Sony Entertainment Network (Over 300 apps, including Netflix, Hulu, Pandora, and many more)
➤ 
Sony Sideview (SmartPhone Remote Control App)
Frontal USB Port
➤ 
Plays AVCHD, MPEG-4, WMV9, XVID, and other formats
➤ 
Dolby Digital Plus, Dolby TrueHD, DTS-HD High-Resolution Audio, DTDLS-HD Master Audio
Cons
➤ 
Only upscales 4K content, doesn't actually play 4K
This OREI Blue-ray player is heaven for good video quality lovers who are looking for astonishing detail, depth and image clarity. It's BDP-M10 easily upscales your standard definition DVDs to near HD resolution. Enjoy your videos, photos and digital music with USB connectivity.
Pros
➤ 
Built-in high-capacity rechargeable lithium battery that lasts up to 4 hrs
➤ 
Features a break-point memory function
➤ 
Compatible with CD, DVD, CD-R/RW, DVD -R/+R, DVD+RW, DVD-RW, VCD, SVCD
➤ 
Supports AV and HDMI output along with USB and SD cards for playing Mp3, WMA, WAV, JPEG, MPEG2/AVI/Divx
➤ 
9"cm Swivel screen with 270-degree rotation and 180-degrees flip
Cons
➤ 
Average build and control quality
---